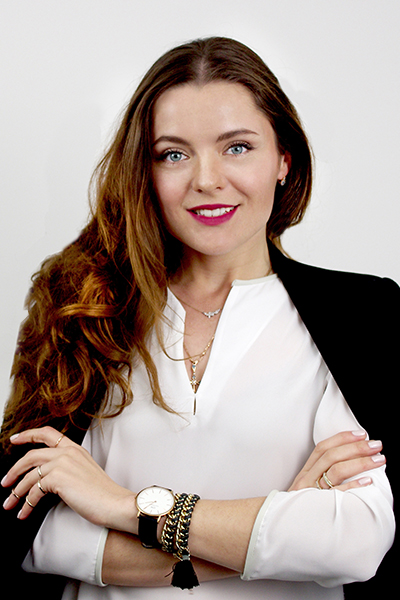 I'm a Los Angeles-based interior designer with experience in luxury hospitality and residential work. I believe in design as a part of our identity. Finding that distinctive personality in every project is what drives me the most in my profession. My design process is in bringing my knowledge and skills to develop an intimate concept into a full scale venture creating something truly unique and personal along the way.
I wish I could tell that I was destined to be an interior designer from an early age as many in our industry do say. Growing-up in Post-Soviet Russia, I couldn't even dream about a creative profession. Instead I went for my other passion - languages and got my first Master Degree from the Chelyabinsk State University, majoring in Linguistics in the English Language and minoring in Marketing and International Public Relations. The ability to fluently speak business English and Russian has given me an advantage in my professional life. Driven by new challenges and career opportunities, I've moved to the United States, settled in Los Angeles where for a while I've worked in the marketing and advertising field at MJ Marketing. The position of a marketing and sales manager enabled me to develop fast problem-solving skills and team leader qualities.
In search of creative outlet, I've enrolled into interior design extension program at the University of California, Los Angeles (UCLA). While doing my studies, I was a Treasurer of the UCLA ASID Student Chapter and won the first place scholarship at the prestigious ASID Harold Grieve Design Competition, based on the space planing practicum of NCIDQ.
After graduating with Masters in Interior Architecture, I've got hired as an interior designer by the internationally renowned luxury interior design company - Hirsch Bedner & Associates. Collaborating with some of the leading designers in the hospitality industry, I've worked on both 5-star hotel properties as well as luxury residences. I've been a part of all design phases: from concepts, to space planning, elevations and perspective development, specifications, construction package and shop drawing reviews. I've got a chance to develop a strong set of skills in custom furniture and fixtures fabrication as well as a vast network of suppliers in US, Europe and Asia. As a part of a small team representing HBA, I won the first place award at NEWH "Design in a Box" BD West Competition.
Currently, I'm up to the new challenges with taking French classes at Sorbonne University in Paris. I continue working as an interior designer on projects of various size and I'm always open to exciting creative collaborations. Constantly traveling between USA, Europe and Russia to expand my design aesthetics and in search of new inspirations, I keep my online journal of all the travel and design finds.